About Palm Crest Apartments
Property Management
he property management and cleaning service are provided by NIBA management. With their experience, wide network and highly motivated employees they will do their best to give you an unforgettable holiday.
You will meet our colleague from NIBA management while checking in and checking out, interim cleaning for a stay of more than 5 days and of course you can contact them for other requests and queries. NIBA management is available between 8AM and 8PM for all your questions at +5999 687 73 89.
Check-in & Check-out rules
The check-in time is 3 PM and the checkout is 11 AM. If you prefer a late checkout, we will charge you some additional costs (for more information please contact your host).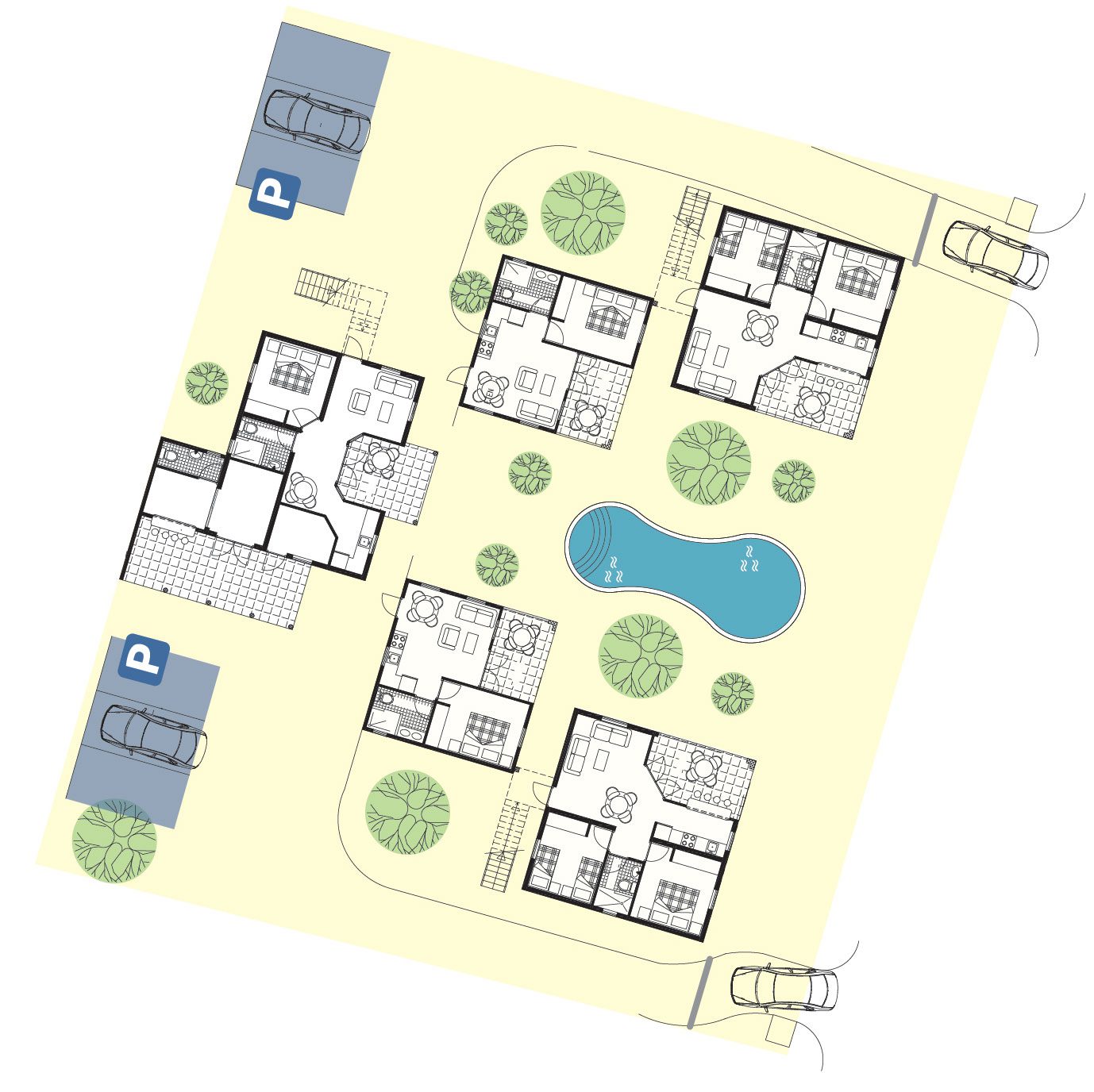 Change of bed sheets and bath towels
Upon your arrival a set of crispy towels per person is waiting for you in your apartment. For stays longer than 5 days we will change your bed sheets and the bath towels in consultation. If you prefer to have the change more often, please inform us by email in advance. Additional cost will be charged. Washing machines are available at Palm Crest without any extra costs involved, you just need to provide your own laundry liquid.
Deposit
On arrival latest we will ask you for a deposit. The deposit will be returned/settled to you on checkout, if the apartment and items are in the correct condition and there is no excessive usage of electricity and water noted.
Electricity & water usage
By reading the meters we can calculate what costs you have incurred during your stay. Don't be alarmed. With normal use of water and electricity you'll stay well within maximum limits.
Please bear in mind that electricity & water are very expensive on the island, please do not use unnecessary water and turn off your air conditioning when you leave your apartment.
Pool rules
The swimming pool is open for Palm Crest guests only, between 08:00 AM and 20:00 PM in order to avoid any disturbance. Before entering the swimming pool please make use of the outdoor shower.
It is not allowed to take any glassware or tableware in and around the pool due to damages and risks. Please never leave children unattended in or around the pool. The use of the pool is at your own risk.
Garbage and pest control
Frequently we do pest control. In spite of that, you may notice ants, cockroaches, fruit fl ies, etc. in your apartment and or around the complex. Our advice is to keep all your food in the fridge or in well-sealed drums.
In the tropics, the insects always know where to fi nd your food waste, so make sure you always keep your stay as free as possible from it. If you still have problems, you can find pesticides at every supermarket.
Guests comments
We do our utmost to make your stay as pleasant as possible. In case of recommendations and or suggestions please let us know via info@palmcrestcuracao.com.